2023 Tennis Regional Champions
Congratulations Mercy Tennis with a clean sweep to capture the MHSAA Regional Championship!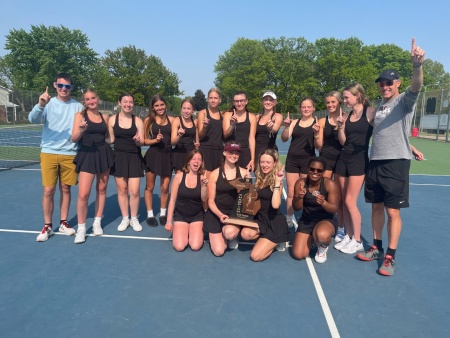 Farmington Hills Mercy dominated the field to win the Michigan High School Athletic Association Division 1 Region 4 Girls Tennis Championship on Thursday, May 18 at Livonia Churchill.
Mercy finished with 32 points to earn the victory and won all eight flights at the tournament.
In singles, Megan Sullivan, Kiera Kirkland, Gabby Owens and Alexa Dueweke earned straight set victories. In doubles, Sophia Bishop and Mallory Cooney, Kelly Mahoney and Julia Holt, Reese Sinawi and Isabella Dimitriou, Penelope Livermore and Rafi Sherman earned straight-set victories.