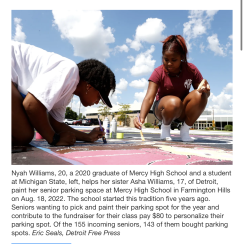 Mercy Senior Class of 2023 Parking Spaces in the News!
Did you see our fabulous Mercy Seniors featured in the media for their creativity in painting Senior parking spaces?!
Thank you to our Ms. Harris, Mrs. Lavely, Senior Class Officers, and Dads' Club who helped to bring this special activity to life!