2022 Black History Month Expressions Contest Winners
Guided by a quote from an African American in healthcare or from an African American on health and wellness in the Black community, all Mercy students were invited to submit an essay, a story, a piece of art, music, video, poetry, or any other creative form on the topic of "Health and Wellness in the Black Community." Learn more about the contest requirements here.
We are proud to announce and congratulate Joie Blakey '24 and Carrington Wash '24 as the winners of the 2022 Black History Month Expressions Contest! Their winning entries are powerful pieces which impressed us with knowledge, insight, and ability to communicate ideas and feelings.
Joie Blakey '24
Entry Title: Vulnerabilities
Quote: "The only pathway to move forward and stay strong is to be gentle with yourself and become acquainted with your vulnerabilities." - Latham Thomas
Original Image Creation: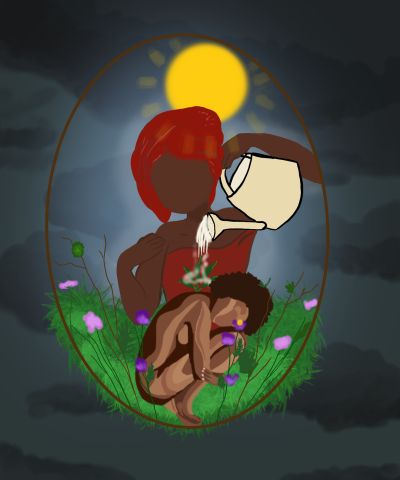 Carrington Wash '24
Entry title: God is Health & Wellness in the Black Community
Quote: "When 'i' is replaced with 'we' even illness becomes wellness." - Malcolm X
Original Video & Song Creation: View Video Here