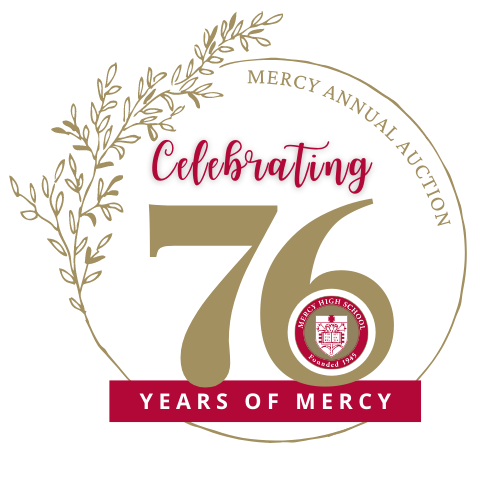 43rd Annual Auction ~ Celebrating 76 Years of Mercy
Thank you to all who participated in this year's 43rd Annual Auction. We hope you enjoyed the evening and we are so appreciative of your generous support! The Mercy Auction was a great success, raising over $310,000 in support of Mercy.
Principal's Pick
This year's Principal's Pick will be an exciting campus update to support the renovation of the Mercy High School Athletics Locker Room. The Live Paddle Raise brought in over $140,000 to support this endeavor. 
This project will benefit every student at Mercy and provide an updated space for physical education classes and student-athletes. The renovation will occur this summer to add new lockers in various sizes as well as updated flooring and lighting in the locker space.
The Athletic Training Room and Coaches Conference Room were recently updated using funds raised at the Mercy Golf Outing and a distribution from an endowed fund to support Athletics. Phase three, which includes renovating the shower stall section of the locker room, is coming in 2023-2024.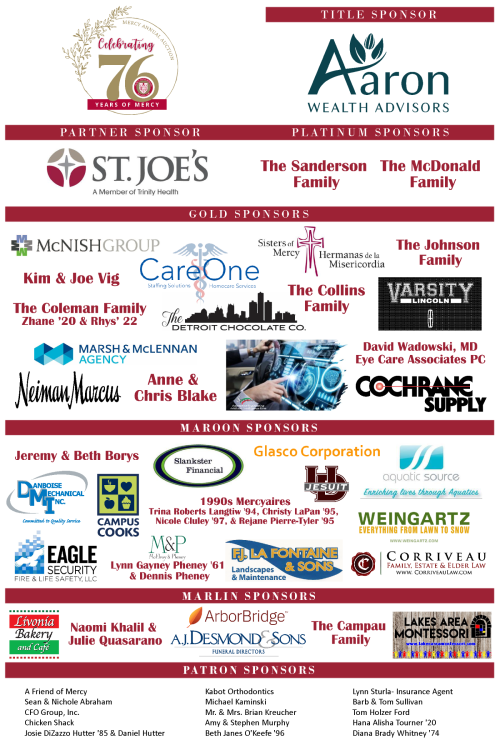 2022 Honorary Chairs
Nancy & Jack Auffenberg P '05 & '11
Dr. Patricia Kolowich & Jared Buckley P '10
Rita Dilworth Lewry '77 & Thomas Lewry P '15
Sharon Sanderson P '17
Auction Committee
Christine Bouras, Krista Miller Campau' 93, Stephanie Collins, Jo Ferrari, Jen Lorelli, Dianne May, and Nicole O'Dea