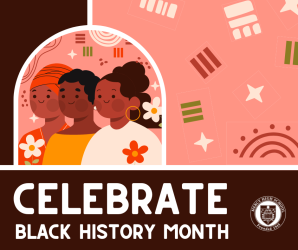 Celebrating Black History Month
Throughout Black History Month, Mercy will celebrate and explore the history, influence and excellence of Black women and men. Human Relations Council will present an all-school assembly on February 24th focusing on unsung Black Heroes of the 1960's.
We are pleased to also host African American guest speakers who will share their experiences of faith, advocacy and career. More details coming soon.
Plus…we are proud to announce BASE (Black Awareness Society for Education) Club is kicking off the first-ever sponsored Black & Ivy College Tour trip scheduled for this summer! We will visit prestigious Historically Black Colleges and Universities, and other prominent universities, like Howard, Georgetown, Hampton, Johns Hopkins, and more from June 5-11, 2023. For more information and to register, contact Eleasha Tarplin or Traci Smith.
We invite you to spend time and learn more about unsung Black heroes and see the Center for Racial Justice in Education Black History Month Resource Guide for Educators and Families, which offers excellent resources for year-round education on Black history and experience.