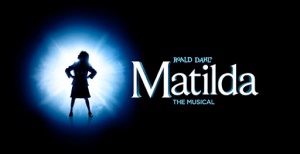 SPRING MUSICAL "MATILDA" AUDITIONS
The Performing Arts Department proudly announces auditions for Matilda. All audition information can be found here. Sign-up to audition here.
Spread the word! We are holding auditions for Mercy students, local high school boys, and 6th, 7th, and 8th grade girls and boys.
Important Dates
Dance Workshop: Saturday, November 5 at 1:00pm
Music Workshop: Monday, November 7 at 3:00pm  
Auditions: Wednesday, November 9 at 3:00pm
Callbacks: Friday, November 11 at 3:00pm
Rehearsals are held after school Monday-Thursday and select Saturdays from November through March. Not interested in performing? We still need you! We are looking for builders, painters, creators, fashionistas, digital designers, photographers, and friendly faces. Please sign up for crews here.
Mercy Theatre is the place to be! Contact Director Mrs. Shelley Bajorek at sbajorek@mhsmi.org with any questions.