2022 Mercy High School Distinguished Alumna
The Mercy High School Alumnae Association is pleased to announce that the 2022 Distinguished Alumna Award will be given posthumously to Marisa Petrella '77† and Chris-Tia Donaldson '96†. The Distinguished Alumna Award honors women who make a difference and exemplify the Mercy values of Human Dignity, Mercy, Justice, Service, and Option for the Poor.
MARISA PETRELLA '77†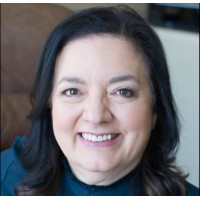 Marisa Claudia Petrella was a woman who loved God, her daughter and family, her church, her profession, Italian culture, music, books, and life.
She was born on May 28, 1959, at Holy Cross Hospital in Detroit, MI. Her education consisted of all Catholic institutions including elementary school at St. Bede in Southfield, MI; high school at Our Lady of Mercy in Farmington Hills, MI; undergraduate studies at University of Detroit (completed within three years in the Honors College); and graduate studies at University of Detroit Law School in Detroit, MI (earning her Juris Doctor in 1983).
Upon graduation from law school, Marisa worked at a corporate defense firm as a litigator for nine years and became the first female partner at that firm. In 1993, she was one of the founding members of a law firm with an international law focus. In 1995, Marisa started her own firm, Petrella & Associates, PC, focusing on the areas of estate law and immigration. In 2006, she was the founding partner of Petrella Brown PLC in Southfield, MI, where she actively practiced law until her passing. Marisa Petrella was authorized to practice before multiple state and federal courts including the Supreme Court of the United States.
Marisa possessed a strong sense of service, a generous spirit, and completed a considerable amount of pro bono work throughout her career. In 2020, Marisa was honored by the Italian government as the recipient of an award recognizing her exceptional legal work for the Italian Consulate in Detroit. She was given the highest honor possible for a non-Italian citizen: Cavaliere dell'Ordine della Stella d'Italia (Knight of the Order of the Italian Star).
Marisa actively volunteered and was a member of various community boards of directors, including The Catholic Foundation, St. Regis Catholic Church, Mercy High School, Mother and Unborn Baby Care, Orchestra Sono, and The Dante Alighieri Society of Michigan. 
Marisa Claudia Petrella, Mercy Class of '77, epitomized the values of Mercy High School. Because of her untimely death in November of 2021, Marisa is being honored posthumously. She was inspired by Faith, she was a voice for Dignity and Respect. Marisa was a Principled Leader with Educational Courage. She was always compelled by Mercy.
CHRIS-TIA DONALDSON '96†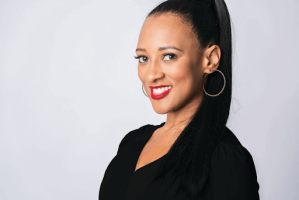 Chris-Tia Donaldson '96 is the Founder and Chief Executive Officer of Thank God It's Natural (tgin), a manufacturer of natural hair and skin care products, currently sold in Walmart, Target, Whole Foods, Sally's Beauty, and Walgreens. In her role, she oversaw all aspects of day-to-day operations, sales, and strategic partnerships.
Chris-Tia has been featured in major media publications such as USA Today, Marie Claire, Essence, Black Enterprise, Ebony, Heart & Soul, and the Chicago Tribune. Her book Thank God I'm Natural: The Ultimate Guide to Caring for Natural Hair is a #1 Amazon bestseller, and was hailed the "Natural Hair Bible" by Essence Magazine.
Prior to starting her own company, Chris-Tia represented Fortune 500 companies in complex business transactions involving technology and open source code. Chris-Tia earned her A.B. in Economics from Harvard University with high honors, and is a graduate of Harvard Law School.
In 2015, Chris-Tia was diagnosed with breast cancer. During her treatment, she learned that having money could make the difference between living and dying when it came to treating this condition. In her observation, few organizations existed that provided support and social services to help women with transportation, child care, parking, or seeking disability leave from their place of employment.
She used her success in the beauty space to advocate for women experiencing financial difficulties, who are undergoing treatment, to highlight health disparities due to race and socio-economic factors, and to empower women to listen to their bodies through the tgin Foundation. Chris-Tia embodied the value of Principled Leadership and led with her unique gift and was confident in our ability to make a positive difference as well as continuously push for systemic change.
---
Distinguished Alumna Recipients
The Distinguished Alumna Award honors a Mercy woman who makes a difference in her walk of life and exemplifies and supports the values of Human Dignity, Mercy, Justice, Service, and Option for the Poor.
2021 - Patricia Petrella Nouhan, M.D. '81

2020 - Anne Wynsberge Nemes '68

2019 - Aisa Villarosa '04

2018 - Valerie Hebel McNeece '66

2017 - Sheri Johnson Crawley '90

2016 - Sommer Woods '95

2015 - Celeste Allen Novak FAIA, LEED '69

2014 - Paula Chermside '72

2013 - Mary Anne Keating McDonnell '46

2012 - The Honorable Diane Dickow D'Agostini '80

2011 - Luanne Thomas Ewald FACHE '87

2010 - Lillian Roumayah Shallal '68

2009 - Diana George Jacokes '67

2008 - Mary Pat McDougall '56

2007 - Sr. Rita Valade, RSM '72 and Carol Hackett Garagiola '73

2005 - Arleen Brennan Bonello '56, Noreen McGowan Keating '58, Sister Mary Paulita Walters, RSM '63

1996 - Jo-Lee McCabe Wambach '54, Marie Henderson, RSM '67, Joan Doemer Colladay '69

1994 - Kay Byerlein Browne '54, Rosemary Rizzo Kelly '54, Mary Margaret Scanlan Bosco '57, Carol Bingham McNish '60, Vidya Sekhar '86

1993 - Theresa Blaquiere, RSM '54, Janet Baiardi PhD '75

1991 - Romayne Carletti '53

1990 - Carolyn Palmer '73