MARLIN SHOP
Purchase new Mercy spirit wear, gifts and more in the store and online anytime!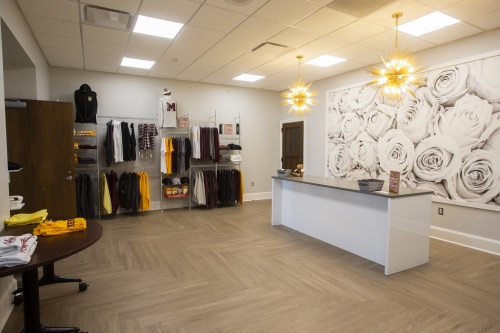 2022-23 School Year
The Marlin Shop will be open Monday, Wednesday, Friday from 2:30pm to 3:30pm and during some special events throughout the school year. There is always a wide variety of new apparel, gear and gifts. Cash, check, credit card and Apple Pay accepted. Enter using the Gymnasium/Auditorium doors.
Online Marlin Shop Available 24/7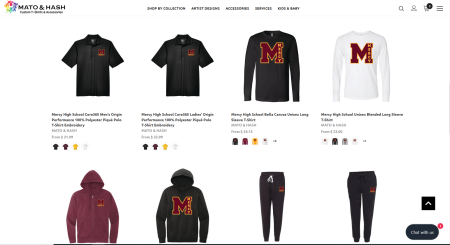 The Marlin Shop now has an online store which is open 24/7! The uniform quarter zip will be available for purchase online and in the Marlin Shop. You can choose from a variety of custom made to order Mercy gear. Items will ship directly to you, or you can pick them up from Mato-Hash in Farmington Hills.
Uniform 1/4-zips
The black uniform approved quarter-zips are available in the Marlin Shop and online
here
.
Mercy Fine Jewelry
Introducing Mercy fine jewelry from ORIN JEWELERS!
Shop here: http://www.orinjewelers.com/jewelry/brand/mercy-hs-jewelry
Contact